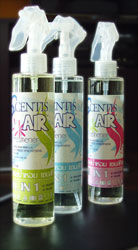 209 Moo4, T.YANG NOENG, A. SARAPHI, CHIANGMAI. THAILAND - PHONE/FAX +66(0)53 325 546

All rights reserved.
?
2008-2012
scentis ltd. part. - registered brand names : SCENTIS
?
/SKINVEIL
?
-
sitemap

TaGs : shampoo Hotel aMenities; GUEST Amenities ; gift SET; bathroom HOTEL ameniTIES; Hotel Toiletries; Hotel Amenities List; Hotel ShamPOO Manufacturer; Hotel Amenity; Hotel ROOM amenity; Hotel Supplies; hotel SOAP Amenity; Bath Room Set; Custom Hotel Gift Set; Hotel Amenities Thai manufacturer; Hotel amenities suppliers in Thailand; Hotel Amenity; Scentis Ltd. Part Supplier & Manufacturer; Thai Products; Custom Hotel Gift Set; resort amenities supplier; hotel-supplier.diytrade.com;
WE ALSO
MANUFACTURE
With its tropical climate and lush vegetation, Thailand is a country with lot of mosquitoes especially in rainy season.
What can make holidays a nightmare otherwise mosquitoes ? Many tourists will confirm this and ask you for advise.

WE HAVE IT. IT'S CALLED SKINVEIL?
NATURAL
MOSQUITO
REPELLENT
AIR/FABRIC
FRESHENER
We manufacture actually 3 main scents for our fabric freshener:
1. Pink Pearl, 2. Softy Blue and 3.Tulip. (Special scents can be done on order.)

Sprayed in the air or on curtains, cover beds, bed sheets, towels, carpets, it will eliminate humidity, tobacco, pet and other unpleasant odors.

Our product is actually used in hotels, resorts, laundries, offices, sports club and other public places.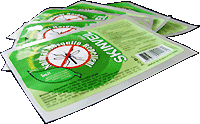 Call Us +66 (0)80 676 1367


Based on 3 essential oils (geranium, lemongrass and eucalyptus). This natural mosquito repellent is distributed in dealer selling point (rimping supermarkets) as well as on front desk of some hotels and agencies trekking. Spray or towelettes are available.